Syndicat mixte des gorges du Gardon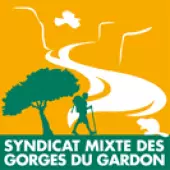 Created in 1993 to develop the gorges of Gardon as a Grand Site, SMGG is a public body comprising 10 municipalities and the Gard department. SMGG work has since expanded to include naturalist monitoring, atural area management, territorial coordination, drystone infrastructure rehabilitation and environmental education thanks to various mechanisms: Operation Grand Site (France), Natura 2000 (EU), the Agri- Environmental Programme (EU) and the Biosphere Reserve label (UNESCO).
SMGG manages 7 Natura 2000 sites (400 km²) and is part of 3 regional and national action plans (for the Bonelli's Eagle, the Egyptian Vulture and chiropterans). LIFE projects have been a driving force behind SMGG conservation actions: LIFE96NAT/F/003200 Chênaie Verte provided guidelines for Gardon massif management and SMGG was an associated beneficiary in 4 projects: 2 for the preservation of bat habitats
(LIFE04NAT/FR/000080 ChiroFR Sud, LIFE08NAT/F/000473 Chiro Med), one to reverse the decline of the Egyptian Vulture (LIFE03NAT/F/000103 Vautour) and another implementing protective measures for hawks in the military camp des Garrigues (LIFE11NAT/FR/000734 Défense Nature 2MIL).
SMGG also develops awareness and education programmes for the general public and supports the growth of activities compatible with environmental objectives: a charter with the French climbing federation to safeguard Bonelli's Eagle nesting sites, development of pastoralism…
The SMGG ensures the technical and financial coordination of the project. It is also piloting the implementation of some twenty actions such as the carrying out of clearing works, the support of breeders for the ecopastoral management of open environments or the neutralisation of light pollution in Dions.